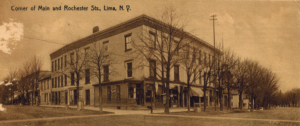 As of 1/1/20 The Pain Relief Center has moved to Lima, NY. Not sure where Lima is located? Imagine Route 5/20. Got it? Now think about Rt. 15 (East Henrietta Rd). Where those two roads meet is the 4-corners in Lima, known as The Crossroads of Western New York. Just how far is Lima? If you've been to Honeoye Falls you are just 3 miles from Lima (Honeoye Falls and Lima are one school district.
Why the move? My teaching takes me all over the world, but I am not ready to give up my physical therapy practice as well as my patients! So in order to make all of this work I've decided to relocate to a small office in Lima.
How long will it take me to drive to Lima? The map below is marked with three overlays. The smallest, in red, represents a drive of approximately 10 minutes. The second, in blue, represents a drive of approximately 25 minutes. The largest, in green, represents a drive of approximately 40 minutes. Of course, these drive times will be impacted by traffic and weather, but to many, the drive to Lima may not be much different from the drive to my current office in Brighton.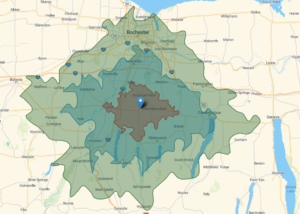 The new office is directly on the 4-corners in Lima, which is the intersection of Rt. 15A (East Henrietta Rd) and Rts. 20 and 5 (Main St). It is situated directly across the street from the American Hotel with on-street parking as well as off-street parking in a municipal lot close by.
The new address will be:
Pain Relief Center
7303 East Main St.
PO Box 548
Lima, NY 14485
The phone number will remain unchanged and you may now text that number as well:
585-244-6180
Fax: 1-866-413-9019
Are general pain and  movement problems, vocal issues, or swallowing disorders keeping you from enjoying life?
If so, Walt Fritz, PT at the Pain Relief Center might be able to help.
Walt Fritz, PT is a New York State Licensed physical therapist with over 30 years of experience. He is the most experienced myofascial release therapist in the entire Rochester and Finger Lakes Region. The Pain Relief Center has been helping others get out of pain and get on with their lives for years. The goal of treatment is to create positive, lasting changes. Isn't it time you made a visit to the Pain Relief Center?
I invite you to spend some time reading through the various pages here. I think you will see a bit of yourself mentioned. Then make a call or email us to see what we can do for you. We accept Medicare, Aetna, Independent Health, and No-Fault (motor vehicle accident insurance), with private pay sessions reasonably priced. If you are an Excellus or BCBS subscriber your visits may be eligible for out of network reimbursement. Please contact us for details.

Treatment for Voice and Swallowing Disorders
Walt treats head to toe conditions of pain and movement difficulty and is the most experienced therapist utilizing a myofascial release-style of treatment in the entire western New York region. Plus, given Walt's expertise in teaching his work to speech-language pathologists and vocal coaches from around the world, he is now offering treatment to patients experiencing issues in these area in his Lima, NY clinic. Walt and the therapists he has trained through his seminar are working with elite vocal performers to maximize their vocal capacities. Myofascial release and manual therapy treatment have a robust level of evidence to support its use in issues of vocal dysphonia, swallowing problems (dysphagia), pressure in the throat (globus), diminished oral motor abilities and jaw disorders that have not responded completely to other interventions. For the out-of-town patient, longer/intensive treatment sessions are available. A thorough background evaluation by a qualified physician will be required prior to treatment.

What is treatment like at the Pain Relief Center?
Unlike what many view as "traditional" physical therapy, Walt Fritz utilizes a biopsychosocial model of manual therapy. This sort of approach relies on a therapeutic alliance between himself and the patient to best determine intervention. You will find this approach refreshing, as you will be completely included in the evaluation and treatment planning process to a level and degree that you've not before experienced.
Your first session begins with a complete history gathering. We will do a head to toe evaluation, as many problems are not isolated to the area where the pain is felt. We will work to get to the true cause of the pain. All first sessions include actual treatment, so you will get the chance to experience what makes myofascial release/physical therapy at the Pain Relief Center unique.
Traditional physical therapy stresses a "weakness" model for pain treatment, where you are given specific strengthening exercises. The theory behind this is that if you are better able to support yourself, the pain will diminish. Physical therapy at the Pain Relief Center is very different, as we see pain often caused by excessive tightness within the body, creating pressure on pain-sensitive structures (nerve, muscle, soft tissue). The goal of treatment is to reduce or eliminate this tightness, allowing you to move freely, without pain. Exercise is a powerful aspect of living and very beneficial, but there are often pieces that are missed with the traditional form of physical therapy.
You will need a doctor's prescription prior to your first appointment at the Pain Relief Center. Scheduling an appointment is now even easier; click on the "Book Now" link on the right-hand side of this page, or call us at 585-244-6180.
Walt also teaches internationally, bringing his Foundations in Myofascial Release Seminars to Speech-Language Pathologists, Massage Therapists, Physical Therapists, and Occupational Therapists. For more on this side of his work, please refer to the Foundations Seminars Pages.
Payment and Insurance Guidelines
Why would I consider seeing a PT who does not accept my insurance?
While paying out-of-pocket may seem out of the question, you will find that sessions are affordable and often priced only slightly higher than what your co[payment would cost as other PT clinics. Why pay out-of pocket when you can see an in-network PT at another clinic? Walt Fritz uses a unique method of manual therapy that often helps where traditional exercise-based PT did not. Plus, Walt works with you throughout the entire session, which is very unlike traditional PT.
How much time does/did your current/past PT spend with you during a session?
Unlike traditional physical therapy session, where the PT (or assistant) splits their time between you and other patients, Walt's model of manual therapy guarantees that you will have his undivided attention during the entire session. While exercise-based models of PT can certainly be effective, many patients fall through the cracks in this sort of approach and may benefit more from a manual therapy style of intervention.
The Pain Relief Center accepts Aetna, Medicare, Preferred Care GOLD, Independent Health, and No-Fault (Motor Vehicle) as In-Network insurance. All other insurances (including Excellus BCBS and regular Preferred Care) would be considered Out-of-Network (OON). In-Network (IN) coverage allows you to pay a co-pay or co-insurance, after any appropriate deductible, and your insurer pays the rest directly to the provider (the Pain Relief Center). If we do not accept your insurance (all Excellus/BCBS plans, Cigna, United Health, etc.), you may receive reimbursement for some of the session fees if your policy covers OON physical therapy. We do not accept Medicaid or Workman's Compensation policies, however, if Medicaid is your primary insurance you may choose to pay out-of-pocket for treatment. While you can contact your insurer directly, we are often able to do this for you by supplying your policy information.
The private pay rate for sessions at the Pain Relief Center is $65.00 for the standard 25-minute session or $130.oo for the extended 50-minute session. When assessing out of pocket costs, please remember that during each session you will have the undivided attention of Walt Fritz, PT during the entire session time. Unlike traditional physical therapy, where most patients exercise on their own with occasional supervision from the physical therapist, therapy at the Pain Relief Center focuses directly on the tightness in the body that is contributing to your pain or movement dysfunction. Unlike massage, where the protocols dictate the entire body be addressed, at the Pain Relief Center only the specific areas of concern will be addressed in a focused, medical approach.
A few things to understand: there is often an OON deductible that must be met before you receive money back for your session fees. At times this deductible is a separate one from your In-Network deductible. It is best to call your insurer directly to ask if this applies. OON physical therapy is charged at the private pay rate of $65/25 minute session or $130/50 minute session. Please understand that your insurer will reimburse you based on their maximum daily rate for physical therapy reimbursement. For some insurers, this is $65. So, if your OON coverage is 80%, you would be eligible for 80% of $65, even if you paid the 50-minute session rate. This reimbursement disparity is the primary reason why the Pain Relief Center does not accept all insurances as an In-Network Provider.
Payment for all treatment may be made by HSA cards, Flex-Spending cards, credit/debit cards, check, or cash.
The Pain Relief Center is located at:
7303 East Main Street
(Route 20/5)
Lima, NY  14485
585-244-6180
The phone number remains unchanged and you may now text that number as well:
585-244-6180
Fax: 1-866-413-9019
Office hour/days: Tuesday 10-6 and Wednesday 9-5 and Thursday 10-5. Check the online booking site for additional days that might be available.
Physical therapy sessions with Walt may be booked 24/7 via the online booking site,  
available by clicking here
 , by  
emailing
 , or by calling 585-244-6180. Session fees and insurance information may be viewed at the website,  
www.LimaPainRelief.com.
  Questions? Drop me an email. (Due to my travel schedule, emailing me will usually get you a faster reply.)
One rather important change: Due to the set-up of the new office, the office will be locked while I am in-session. If you are an early arriver I will ask that you either wait in your car or grab a coffee at the Lima Diner or American Hotel, which are both across the street from the office.
©Copyright 2018 Walt Fritz, PT, and the Pain Relief Center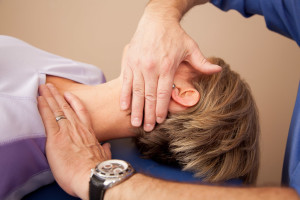 Here is a short video that will give you an idea of what a Myofascial Release session may look like.